---
Architecture
Planning
Interiors
Graphic Design
Jones Associates Architects LLC was established by Michael D. Jones, AIA and focuses on the design of urban mixed-use buildings and in creating a carefully crafted urban architecture that has a significant positive impact on its urban neighborhoods. Originally established in 2002 as Powe Jones Architects PC, the firm has developed an expertise in the creative renovation and expansion of existing buildings, the design of consular buildings and ambassador's residences and in preliminary facilities programming, needs assessment and site master planning.
Our design approach rests on our commitment to an Architecture that meets and exceeds our client's expectations. We believe that buildings should fit their context, but that they should also be expressive of their epoch, and we believe strongly in the value of modern architecture. Each of our projects represents a fusion of our client's needs and desires that responds uniquely to the specifics of its site, program and budget.
Michael D. Jones, AIA, in addition to Graduate Studies in Urban Design, received his Bachelor of Architectural Studies and Master of Architecture Degrees from the University of Illinois. Mr. Jones' previous experience includes that as Sr. Vice President and Design Principal with Ellerbe Becket, Sr. Project Designer and Practice Manager with The Hillier Group in Washington, DC and Principal with Powe Jones Architects. He has more than 30 years experience in the design of office, commercial, residential and institutional projects in the US, Europe and Asia. His work has been published domestically and internationally. Recent project experience includes master plans for the DEA Training Center at Quantico, VA, as well as embassy projects for Slovenia, Malawi and The Netherlands. Current projects include ongoing work for The Royal Embassy of the Netherlands, a new apartment building on Georgia Ave., NW in Washington, DC and ongoing work for the Embassy of Brazil.
Venture Office Building
Seoul, Republic of Korea
Michael D. Jones, AIA
Powe Jones Architects with
Dong Il Architects and Engineers
2006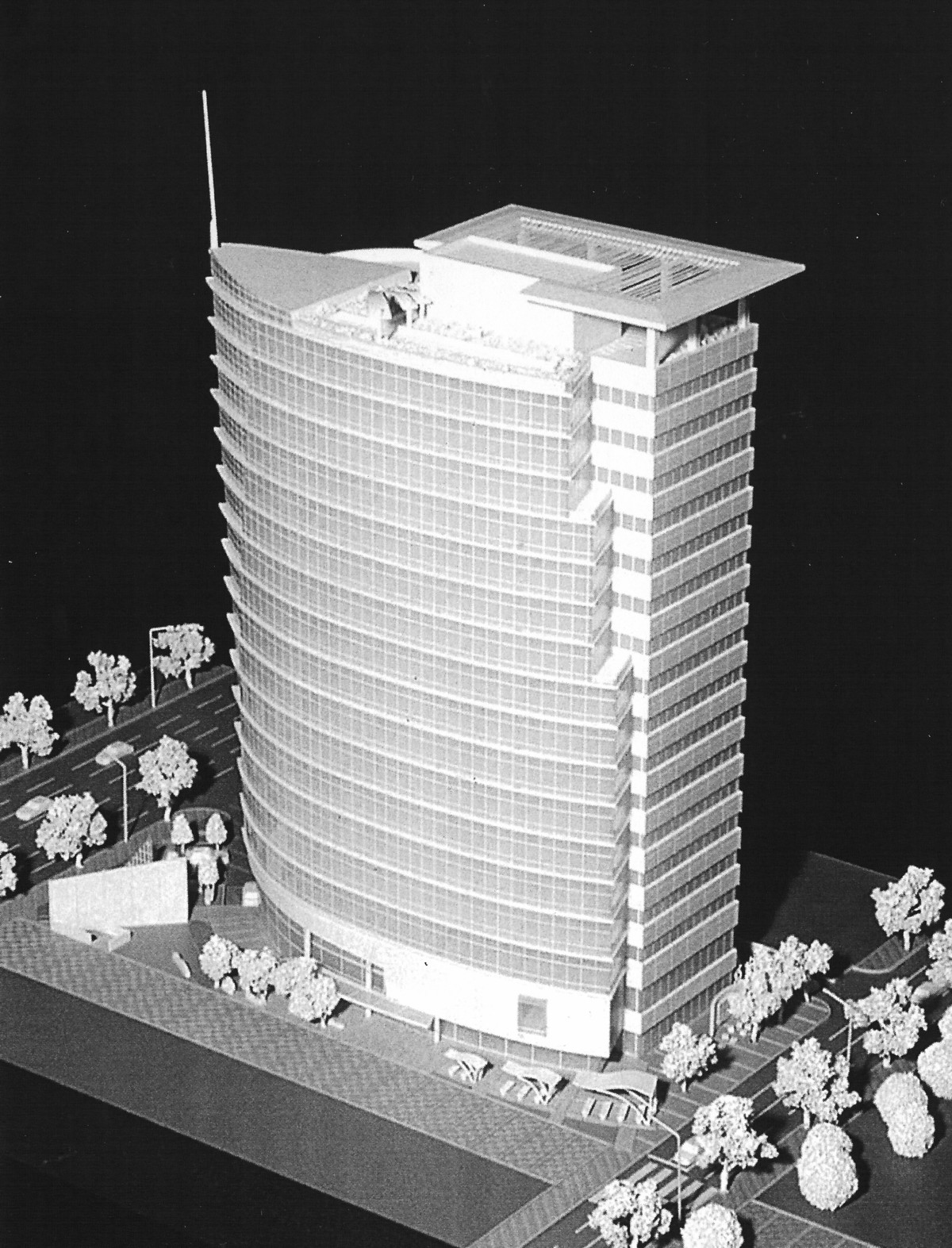 Maryland SBE Registration No: SB11-795
Montgomery County, MD CVRS Vendor ID: JNS12738