---
Architecture
Planning
Interiors
Graphic Design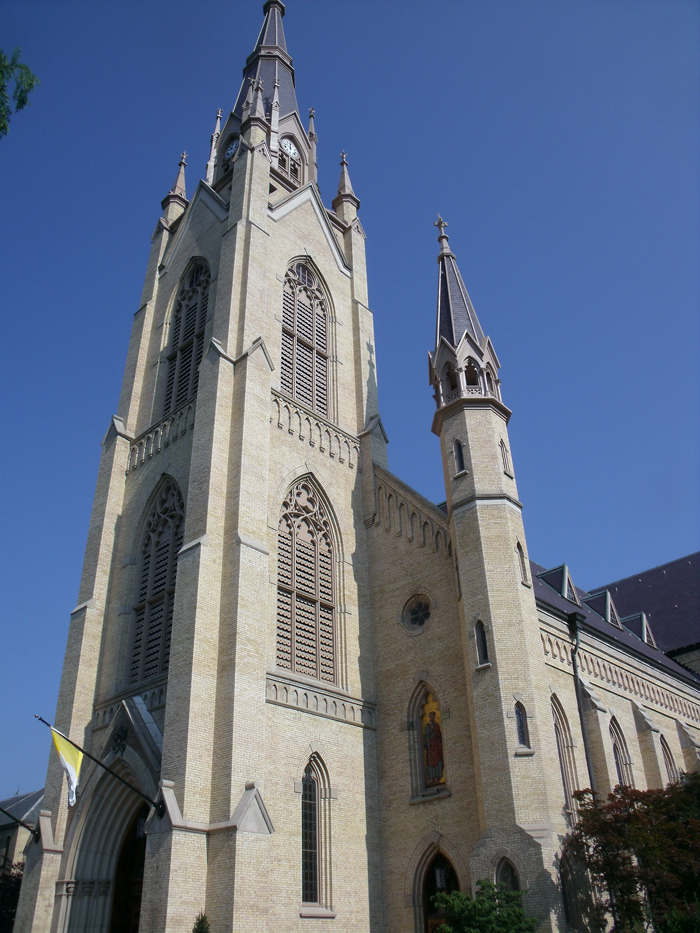 Sacred Heart Basilica
University of Notre Dame
Notre Dame, IN
Located adjacent to the Administration Building in the heart of the campus, the building required extensive upgrading and renovation to lengthen the life of the building, as well as to provide life-safety improvements. In the course of the renovation process, limited areas of the building were modified to provide new uses.

Improvements included a new roof, flashing and gutters, repair and tuck pointing of masonry, window replacement and stained-glass repair, fire sprinklers, new heating, ventilation, air conditioning and electrical systems and lightening protection. In the course of the renovation, all of the interior frescoes were restored, new carpeting was installed throughout and the seating was repaired or replaced. New custom-designed lighting was created at the column capitals and a new public address system was incorporated.

Renovations were phased to maintain building operations throughout the majority of the two year long construction process.

With Ellerbe Becket
design: 1985-88
built: 1986-89